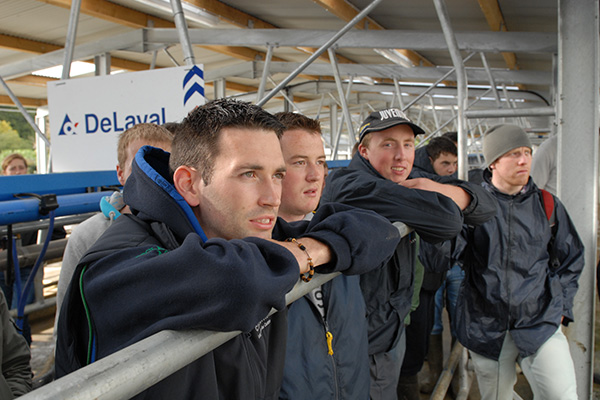 Since its foundation, the Irish Grassland Association (IGA) have worked alongside the most progressive individuals in the farming, research, advisory and agri-industry sectors for the betterment of Irish grassland farming. This relationship has been significant in bringing Irish grassland technology to the forefront as an international science.
We are particularly interested in supporting young people prepare for their agricultural careers. Along with our other events we host a Student Conference and award two student travel bursaries annually. The Irish Grassland Association awards these student bursaries to support travel to conferences or events deemed to be of benefit to students undertaking postgraduate studies in grassland or grass-based livestock systems research in Ireland. A maximum of two bursaries of up to €500 each will be available in 2017.
Application procedure:
Applications are invited from members and non-members of the Irish Grassland Association and must be received at least two months prior to the money being required. Interested persons can apply for the bursary by completing the Application Form.  Please download here.

The successful applicant(s) will be required to provide a written report for the Irish Grassland Association Council which will be considered for publication in the Association's Newsletter.
Applications can be submitted to: secretary@irishgrassland.com with the subject line 'IGA bursary application 2017'.
Closing date for all 2017 applications is 5 pm on Friday 28th April 2017.