The Pfizer sponsored Irish Grassland Annual Dairy conference once again proved a huge success with over 300 farmers and industry personnel attending in Cork on Tuesday.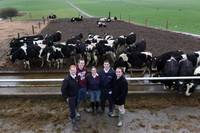 Waterford Dairy farmer Shane Phelan gave delegates a very clear review of how he manages grazing better since he started measuring and budgeting grass last year. Shane showed how he managed to hold costs in a very difficult grazing year, when most other farmers are showing costs rising 3 c/litre. He described how he is now letting cows into covers no greater than 1500 kg DM/ha and making them graze it out completely rather than leaving grass around the dungpats. Results for 2008, a poor grass year, show that he reduced meal fed and reduced bag nitrogen and increased milk solids/hectare, resulting in sustaining a farm profit though all other Teagasc profit monitors are coming in 2.5 to 3 c/litre more in cost .
Researcher Brendan Horan backed Shane Phelan's method of getting more from grass with research data. Brendan showed data from Curtins farm in 2008 where they have implemented the system of going into lower covers and grazing paddocks right out.
Researcher Michael O Donovan explained that farmers are not reseeding enough and feeding too much meal, while Andy Boland showed how you could make more use of slurry and better timing of bag nitrogen.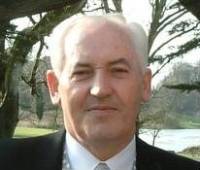 Bandon dairy farmer Barry Bateman showed how he has reduced a cell count problem on his herd from bulk cell counts averaging over 500,000 in 2005 to obtaining all the Dairygold bonus payments for milk less than 200,000 in 2008. Barry explained the first thing for him was to realise he had a problem. He was focussing on a target of 400,000 but realised this was not right target as he was reducing potential yield and harbouring problems in the herd. He decided 200,000 was a better target which was realistic and achievable. With the help of a sub group from his discussion group and the help of a local vet he undertook a number of different changes around the farm, which he detailed in his paper. Barry is very strong that culling chronic cows is too expensive if they are good young cows. He said he has had good results on his farm, from drying off cows for 16 weeks instead of 8 weeks, and allowing a dry cow tube to work on the cow during the dry period. Moorepark researcher Riona Sayers explained how she solved a BVD issue that could cost over €300/cow in lost output and extra costs.
Cork dairy farmer Bill O'Keeffe explained how he has grown his dairy business by seizing available opportunities, growing cow numbers sufficiently to allow him employ farm staff which frees up his time to keep pace with technology and also allows him the free time. He feels he is incurring the capital costs now that will deliver a viable business unit into the future and weatherproof the business for potentially fluctuating milk prices.
In summary implementation of the technical messages from the speakers of the day could create on-farm savings of up to €200/cow and over €500/cow where prevailing herd health issues are dealt with.
To view
Speakers presentations see: IGA Dairy Conference Presentations