Irish Grassland Association
Dairy Summer Tour 2015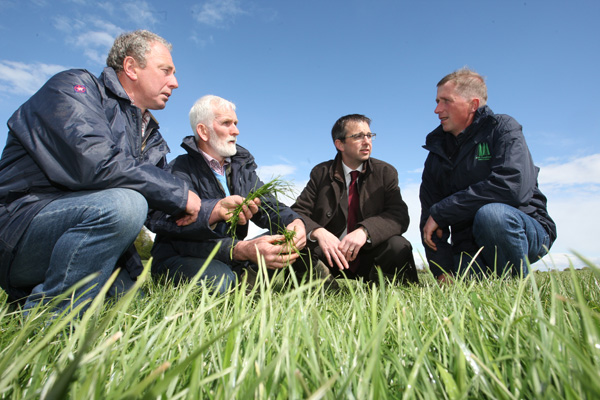 The 2015 annual Irish Grassland Association Dairy Summer Tour will take place on Tuesday 28 July in Co. Galway.  The event is once again kindly sponsored by AIB.  This year's tour will continue the theme of dairy expansion of previous years but will showcase two farmers at different stages of the expansion process. Noel O'Toole, Killimor has grown his business from 75 cows in 2005 to 160 in 2015 and is at the stage of consolidation with a focus primarily on increasing already impressive efficiencies The tour will contrast this with the continuing expansion of Henry Walsh, Oranmore who has grown from 160 cows in 2012 to 270 in 2015 and plans to grow further. While both farmers are at different stages in the expansion process the tour will highlight that the basics for each business still revolve around key areas like cow type, rigorous cost control and high levels of grass in the cow's diet. Both farmers will give valuable insights into how they successfully expanded their herd, lessons learned and key areas which should be focussed on in every dairy farm business.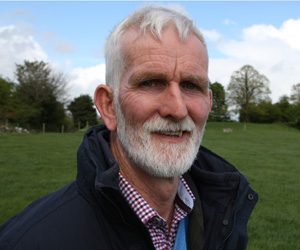 Noel O'Toole, a past winner of the prestigious Dairy Farmer of the Year Competition, farms a milking platform of 41 hectares in Killimor, Co. Galway. Noel has been a committed grassland farmer for many years and his unflinching focus on increasing grass production and utilisation from his farm is a key driver of his success. Through improvements in grassland management the output of milk solids per ha has increased by 32% in the past eight years with a staggering 1585 kg MS/ha produced in 2014. This increase has been driven by increased stocking rate with output per cow remaining similar over that period of time. Last year Noel milked 160 crossbred cows at a stocking rate of 3.85 cows/ha on the milking platform. The 41 ha milking platform is capable of supporting the herd throughout lactation with surplus bales harvested being used for buffer feeding when deficits arise. Winter feed consists of a combination of bales made on outside blocks and also purchased bales, this system has allowed Noel to achieve an excellent output per ha while maintaining a low cost base. Regular grass measurement and budgeting have allowed Noel to match his stocking rate to the grass growing potential of the farm over time with an impressive 13.1 t DM/ha utilised in 2014.
Noel believes strongly in breeding a cow that suits his system instead of changing the system to suit the cow. He has been focused on breeding robust animals that can graze in all conditions and can achieve a compact calving pattern with minimal inputs. The herd, originally black and white, were crossed with Jersey sires to produce crossbred animals, and in recent years crossbred sires have been used extensively. Herd fertility is excellent with a six week calving rate of 89% and a 25% replacement rate.
This farm visit will provide delegates with a unique insight into a highly profitable grass based system and is a must see for anyone who feels restricted by access to land.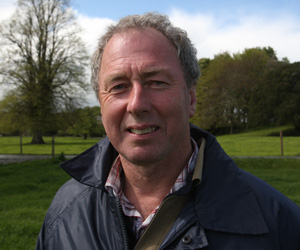 Henry Walsh Farms on a 76 ha milking block just outside Oranmore in Co. Galway. The soils are free draining and Henry has developed his system of farming to exploit this advantage fully. The herd has expanded from 160 cows in 2012 to 196 cows last year and 240 cows are being milked in 2015. This rapid expansion has brought challenges in terms of infrastructure and labour but critically it has not impacted on efficiencies with high levels of performance being achieved throughout the expansion process. A lack of winter housing during phases of expansion forced Henry to develop a wintering system that is flexible and cost effective. Unlike the conventional approach of importing winter feed and providing winter accommodation on the home farm, Henry prefers to export the stock instead. Combinations of different out wintering systems with different crops have been used in the past but Henry's preferred system is grazing deferred grass. The outside blocks are cut for silage in mid-August to achieve a clean sward; they are then grazed in rotation by a combination of young stock and dry cows over winter. This system has allowed Henry to expand rapidly while minimising his spending on housing and infrastructure. Milking facilities will, however, become an issue in the near future with the 16 unit parlour coming under pressure with the additional cow numbers.
The herd EBI is €169with a mixture of Friesian, Jersey and Norwegian Red genetics. In the mid 2000's the original black and white herd was crossed to Norwegian Red and Jersey sires as part of the Moorepark crossbreeding trial. Henry was extremely happy with the crossbred cows and how they performed in his system. In recent years he has been using Jersey and "black and white" sires to breed three way crossbred cows. The herd performance is impressive, producing430 kg MS/cow from 450 kg of concentrate per cow and the herd has an 85% six week calving rate.
The Walsh farm is an excellent example of how rapid expansion can take place with minimal impact on efficiencies once investments are prioritised clearly and money is invested in areas that will yield a high return. This visit will be of particular interest to those planning large scale expansion in the coming years.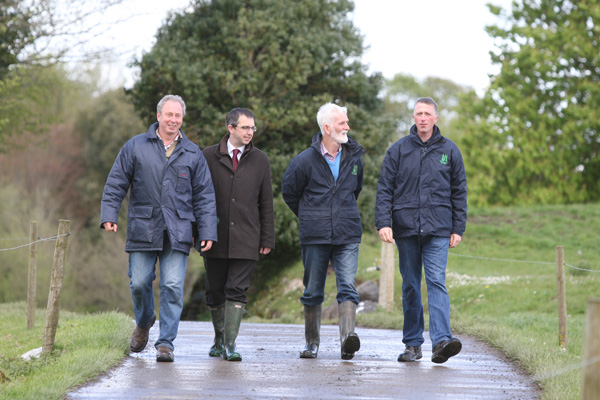 Commenting at the launch of this year's Summer Tour Eamonn O'Reilly, Agri Advisor, AIB said: "We are delighted to continue our support of the Irish Grassland Association Dairy Summer Tour. This year's event is a further opportunity for farmers to learn first hand from two progressive dairy farmers who have expanded output in recent years. Both farmers adopted differing strategies, but the fundamentals of grass and maintaining efficiencies were key to the successful expansion on both farms."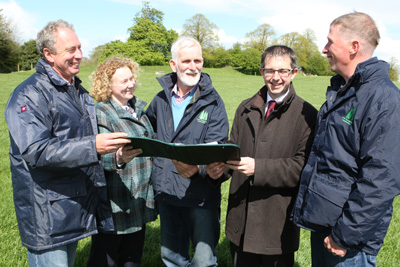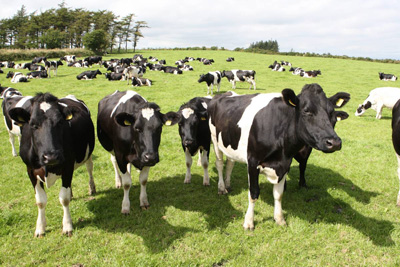 Early booking for this event is strongly encouraged
as places will be limited and this event did sell out early last year
Rates are €40 for Irish Grassland Association members and €80 for non-members.  You can register and avail of these prepaid discounts on line www.irishgrassland.com. Registration will take place at O'Deas hotel in Loughrea, Co. Galway from 8.30am. Conference Registration fee includes attendance, bus transfers to and from both farms, copy of the papers, breakfast rolls and tea for delegates who arrive before 8.30am and a packed lunch. Please note that as part of its initiative to attract new members, the conference registration fee for non-members also includes one year's FREE membership to the IGA (for all new d/d memberships).  So, if you are a non-member and thinking of attending, then don't miss out on this excellent offer!
To make a booking click here
We would like to thank our sponsors AIB