UGS & IGA Tour to AFBI Loughgall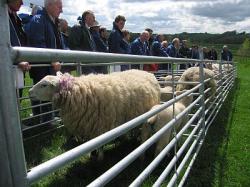 To view video footage of the event – click here
The Ulster Grassland Society organised a visit to AFBI's Loughgall Plant Breeding Centre on Wednesday 5 May 2010 and the UGS President extended an invitation to Irish Grassland Association members to join UGS members on the visit.
Many of you will know that currently varieties such as Tyrella, Navan and Dunluce, which have been bred by AFBI Loughgall, are widely used on local farms. Looking to the future it is important to have grass varieties, which are well suited to local management practices and climatic conditions. The visit showcased a broad spectrum of the grass breeding effort including new research on varietal selection, disease resistance and improved nutritional value.
Other aspects of AFBI's research programmes on show were silvo-pastoral systems, white clover for local use, in addition to joint work with AFBI Hillsborough on the evaluation of sheep breeds and suckler cows.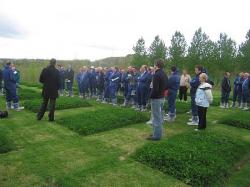 Other work at the Centre includes:
Mushroom research
Apple research & development
Short rotation coppice
Agroforestry
Potato Breeding