Sheep Conference & Farm Walk 11th May at 9.30am Westmeath
Achieving high output from a grass based system in Co. Westmeath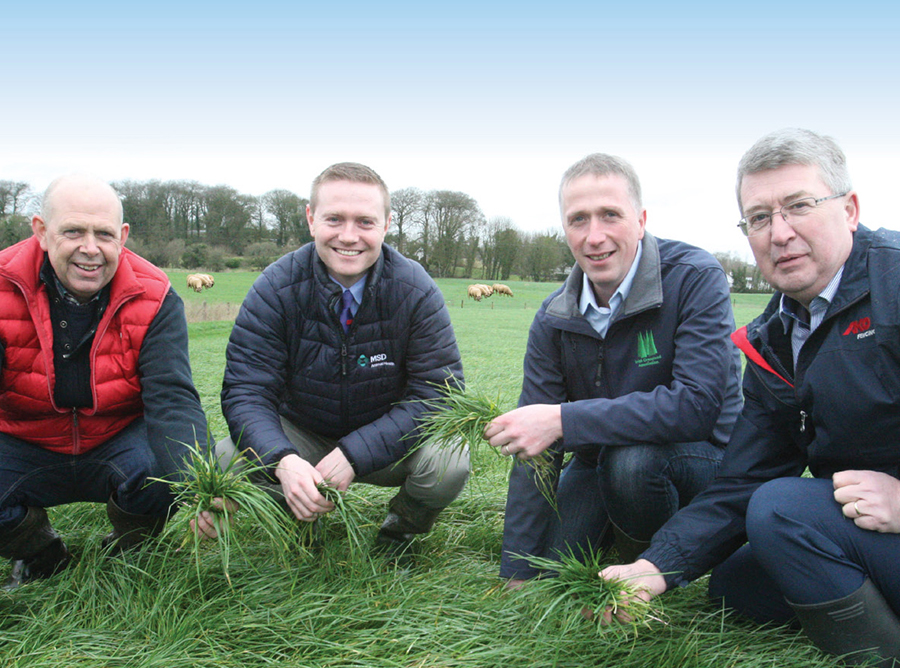 John Bell host farmer, William Minchin MSD event sponsor, Bernard Ging Irish Grassland Association President, and Francis Mann Mullinahone Co-Op event sponsor
The Irish grassland Association Sheep Conference and Farm Walk kindly sponsored by Mullinahone Co-Op and MSD Animal Health takes place on the 11th May at 9.30am in the Bloomfield House Hotel in Mullingar. The conference will take place in the morning followed by a farm walk on the farm of John Bell Castletowngeoghan, Co. Westmeath.
Session 1: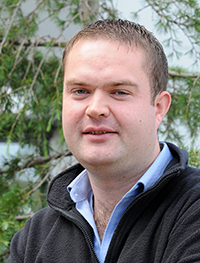 Dr. Phil Creighton
Phil is a grassland and systems researcher based in Animal & Grassland Research and Innovation Centre, Teagasc, Mellows Campus, Athenry, Co. Galway and former council member of the Irish Grassland Association.
Phil's work focuses on many aspects improving grass utilisation and ultimately output through improved grassland management strategies. A keen emphasis of his on-going work has been to deliver strategies that are practical applicability and profitable at farm level.
The focus of his paper will be to discuss some of the key findings coming from the work undertaken in the Research Demonstration flock in Athenry during the course of the last four seasons.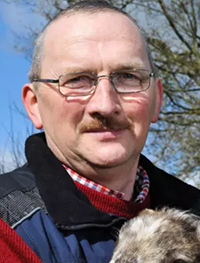 Isacc Crilly
Isacc is a sheep farmer based in Castlederg Co. Tyrone. A well known farmer to many in the sheep industry both north and south, he is a former finalist in the UK sheep farmer of the year and a long time focus farm partner with AgriSearch NI.
Isacc operates what has been described as a lamb production powerhouse.  He runs a 450 strong ewe flock including replacements on 28 ha of grassland. With a very high stocking on the farm Isacc had aimed at maximising output from his holding.
He has adopting breeding strategies using performance figures to deliver a more a durable ewe capable of a high output whilst maintaining carcass quality. Another key aspect to the Tyrone farmers system is approach to improving labour efficiency on the farm.
Session 2: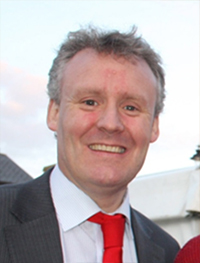 Declan Fennell
Declan is Sector Manager for Sheep and Special Marketing Initiatives in Bord Bia. He was also part of the EU sheep reflection group which aims to safeguard and maintain the EU sheep sector. Declan will give an insight into Irish sheepmeat market prospects while also considering EU markets and sheepmeat imports from New Zealand.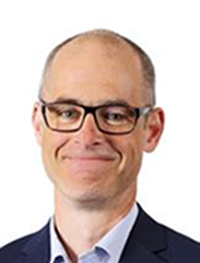 Dr Kevin Hanrahan
Kevin is a principal research officer in Teagasc's Agricultural Economics and Farm Surveys Department. Kevin's research is mainly focused on the development and use of partial equilibrium models of Irish and EU agriculture (the FAPRI-Ireland and AGMEMOD models). These modelling systems have been used to analyse issues arising in in agricultural, environmental and agricultural trade policy. Kevin's paper the potential impact of Brexit on the Irish Sheep Industry and wider agricultural economy.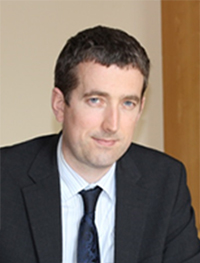 Joe Ryan
Joe is Director with Meat Industry Ireland (MII), the sector organisation within IBEC which represents the Irish meat processing sector. Joe will outline MII  five-year sheep development plan in June 2016 with a number of ambitious targets including rebuilding the ewe flock to 3m head and producing an extra one million lambs annually and growing exports by 20,000t and €150m in value while also generating an additional 500 jobs in processing and services.
Farm Walk preview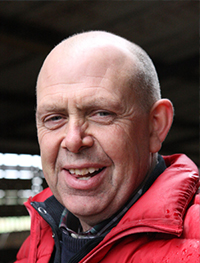 John Bell is farming on the outskirts of Castletown Geoghegan, Co. Westmeath. Running a sheep only system on 46ha (114 acres) of grassland, John manages a flock of 480 ewes and 130 replacements equating to a stocking rate of 12.5 ewes per hectare. The farm itself is laid out in one block on a combination of dry and more peat-type soil, which John will admit has its pros and cons depending on time of year and weather conditions.
Good grassland management is now at the fore of John's system but this has not always been the case with the farm heavily reliant on concentrates in the past. It was after completing an e-Profit monitor with his advisor David Webster that it was confirmed and laid bare what John already knew, far too much of his profits were being swallowed up in escalating meal bills. Rather than keep doing what he had always done, John took the necessary steps to address the issue.He stepped up his game when it comes to grassland management.
With good levels of soil fertility grazing infrastructure was the first port of call. Larger areas on the farm were divided making good use of the TAMS grant to achieve some of the permanent divisions. Temporary fencing was then, and still is, used to good effect to achieve further divisions and this has provided an economical way to achieve further progress in grassland management.
Fruitful experience
As with most things John puts a bit of thought and practical experience into his system and came up with his own method of deploying these fences to leave the process easier the process easier (see pic). The increased number of divisions allows John to more effectively manage grass, reduces the residency period and increases overall grass production and utilisation.
Now concentrate feed is only introduced in late August starting with the ram lambs first and gradually spreading to the remainder of lambs in September. This has led to a dramatic reduction in the farm's meal bill and an increase in overall profits. John will admit himself that he was feeding lamb's to sell them into a falling market, as opposed to drafting them off the grass his farm was capable of producing.
Winter feed is produced in the form of pit silage with excess grass being harvested in the form and round bales. This fulfils another aim of keeping the system simple with silage dispensed via a Lucas blower along the feeding barrier and helping to keep labour input to a minimum.  The mature ewe flock is the first to be housed with the ewe lambs kept out for longer to clean out paddocks. Overall labour input is kept low with help drafted in only at lambing and at key stages of the year.
Breeding programme
When it comes to breeding animal performance is key. All lambs produced on the farm are finished or retained as replacements. On the terminal side, high index Texel, Charollais and Suffolk rams make up the team, with Belclare rams making up the maternal component. Key to the performance is a high output ewe flock. Given the numbers on the farm Johns aim is to achieve a high output ewe that will look after herself and lambs. The ewe flock consists of a mixture of maternal and terminal genetics with Belclare sires being used in a criss-crossed with the terminal sires on the farm. This policy is delivering on the ground with a combination of genetics and good management. This year ewes scanned with a litter size of just over 2.1 with a pregnancy rate of 98% and are lambing from early march onwards – impressive even by the highest standards.  The ewe flocks is delivering in excess of 1.6 to 1.7 lambs reared per ewe joined on a consistent basis.
Post-turnout  the majority of the ewes (i.e. rearing twins) are split into four grazing groups which is later reduced to two as the season progresses. Ewes rearing triplets are kept separate and offered supplementation for a number of weeks post lambing to help maintain condition and boost milk yield. Unlike a lot of systems lambs are not offered creep, again John feels the combination of good grassland and productive ewes should achieve  what is necessary.
To further increase output all ewe lambs are joined each year with Charollais rams. These lamb the end of March when the pressure is reduced. John traditionally only retained the pregnant ewe lambs as he believes these are the more productive replacements – when you examine the performance there may be merit to this.  These yearling ewes had a scanned litter size of 1.6 with a pregnancy rate of 82% after a joining period just shy of three weeks. Due to the shorter joining period John has retained the empties this year. Yearlings rearing twins are kept separate for a number of weeks and offered supplementation before being re-joined with their counterparts. Similar to the situation with the triplet ewes no creep is offered to the lambs produced.
The key features in John's system that is clear to anyone who visits the farm is keeping management straightforward and simple and focus on the factors you can manage. Combine grass, genetics and good management and you can achieve your targets.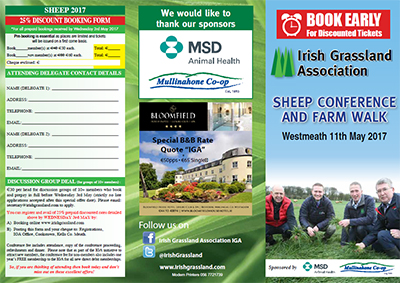 WE WOULD LIKE TO THANK OUR SPONSORS