Irish Grassland Association Sheep Farm Walk 2015
Philip Creighton, Irish Grassland Association Council and Teagasc, Athenry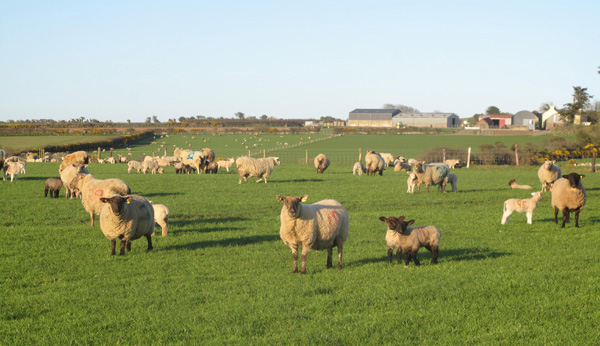 The Irish Grassland Association Sheep Farm Walk 2015 will take place on Tuesday 19th of May on the farm of Ned Morrissey, Dunhill, Co Waterford.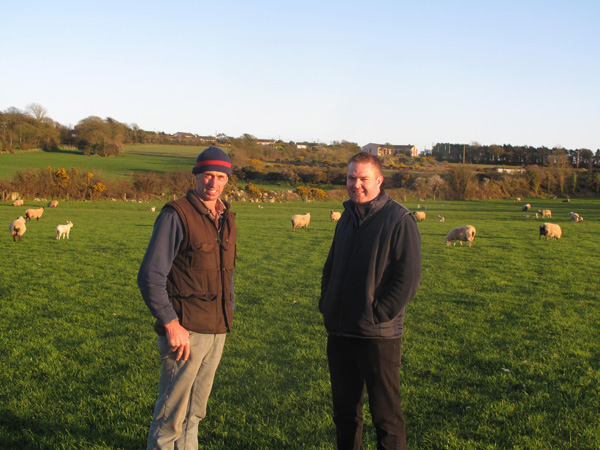 Ned Morrissey host farmer with Philip Creighton Irish Grassland Association Sheep Chairman
Ned operates a mixed sheep and tillage farm. The sheep enterprise is run as a mid-season lamb production system with the aim of finding the best balance between maximising output and reducing labour input. The flock consists of 370 ewes which lamb from mid-March. There is a strong focus on reducing labour on the farm with ewes out wintered on fodder beet for the last number of years and then turned onto saved grass prior to lambing outdoors reducing the need for meal feeding. Stocking rate on the grassland area is high at 13 ewes/ha with an equally impressive weaning rate of 1.6 lambs/ewe regularly achieved. Grassland management is a top priority with strong emphasis placed on utilising as much grass within the diet of the finishing lamb as possible. A paddock system and a planned reseeding programme in conjunction with the fodder beet help to maximise the use of grass on this farm.
I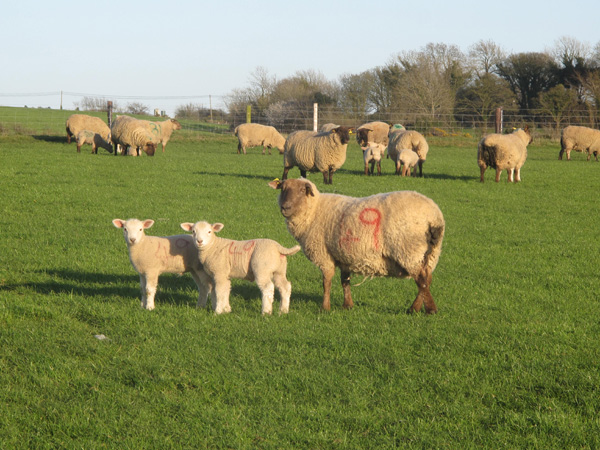 n addition to the many interesting topics to be discussed with regard to Ned's system of production additional topics to be covered on the day include a talk by Longford Sheep and Beef producer and IGA Council Member Kevin Farrell on his experiences of the benefits of being part of a lamb producer group as well as a beef producer group and a farm input purchasing group. Teagasc Sheep Specialist Frank Hynes will then present information with regard to faecal egg count testing in sheep to monitor parasite burdens and give a step by step guide on how and when to collect samples for testing.
The event will commence at 2 pm and will be signposted and directions will appear online closer to the event date.  For further information and updates visit www.irishgrassland.com . This is a free admission event for all IGA members. No registration is required.
Directions
From M9 North/Waterford
Take the Cork/W'Ford road (tolled road). Take the first exit for W'ford (R710)/Tramore (R675). Go straight through the first roundabout. Take 2nd exit at next roundabout and take third exit at next roundabout signposted Kilmeadan/Whitfield Clinic R680. At second crossroads take left signposted Tramore/seaside resort (R682). Pass three crossroads and at fourth take a right, signposted Dunhill. Farm will be signposted from here. For patrons coming from Dunhill direction, the farm will be signposted from here.